Corporate E-mail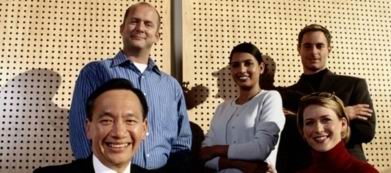 About Us


Transam International Inc. is a corporation incorporated under the laws of the Federal Government of Canada. We have over fifteen years experience in our areas of expertise and a worldwide reputation for reliability and trustworthiness.

Our clients
Our clients come from various parts of the world. To give an idea of the background of our clients, they have originated from the U.S.A., U.K., France, Saudi Arabia, U.A.E., Pakistan, India, Bangladesh, Sri Lanka, South Africa, etc.

The majority of our clients approach us through word of mouth. In other words, they are referred to us through one of their contacts (friend, relative, colleague, etc.) who has been satisfied with our services. We feel that this is the best type of advertising and this is the key to our success. We have to live up to the reputation of integrity and excellent service that our former clients have recommended to their contacts who in turn call us.

Our Fees
Our professional fees are based on various factors including the time required, the complexity and the urgency of the case. Some files are easier to prepare because the applicant might be a single person. Others require considerably more time because the applicant might be married and have eight children! Therefore, we do not have flat fees that some other firms offer because this is often in our clients' interest.

However, our fees are competitive and are discussed with our clients prior to the preparation of the case. We try and accommodate our clients in terms of the stages of payment of the fees. Some clients are able to and prefer to pay in three installments. Others prefer to pay our fees upon the successful completion of the case.

There are certain clients for whom we charge little or no fees in humanitarian and compassionate cases. This is because due to certain unfortunate situations, it is possible they cannot afford to pay for our fees at the moment, though they might be otherwise qualified to move to Canada. We try and help out as many of these clients as possible so that they too are able to start a new life in Canada.

Website wide Search

News & Events
The Canadian Government has announced an important adjustment to the pass mark for skilled worker applicants. Effective immediately, the pass mark under the skilled worker category of immigration is reduced from 75 points to 67 points. In addition, all skilled worker applicants in the system who have not yet received a selection decision will be assessed against a pass mark of 67.

The Minister's move to adjust the pass mark is a response to Canada's need for skilled workers. Effective immediately, all new skilled worker applicants and those currently in the system who have not yet received a selection decision, will be assessed with a pass mark of 67.

"An important objective of IRPA was to create a system that is flexible," said the Minister. "Today's changes to IRPA reflect this flexibility and our ongoing commitment to listen to the views of all stakeholders. We are responding to current circumstances in a way that continues to encourage skilled immigration within the confines of existing resources and a balanced plan."